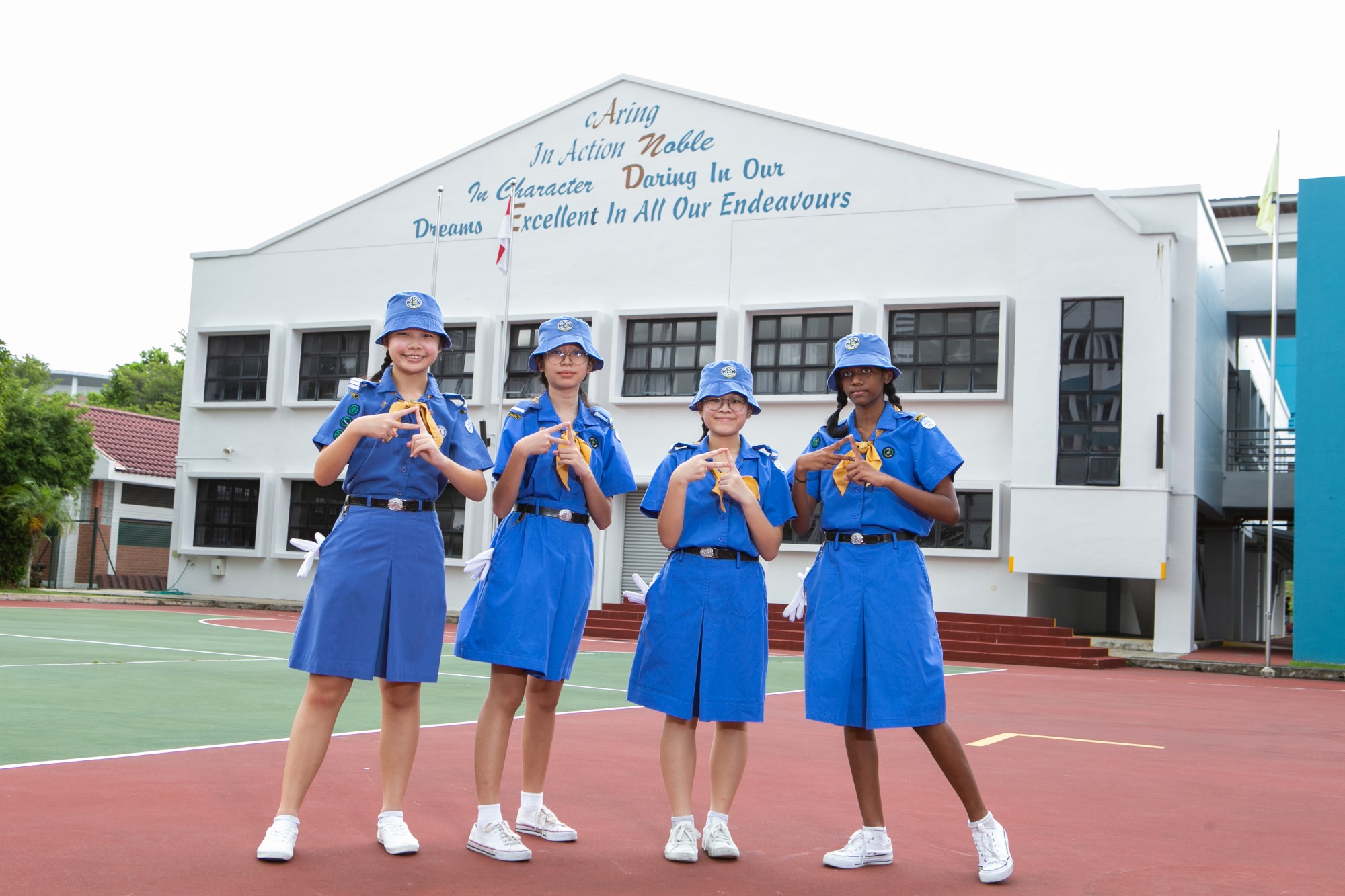 Anderson Clover Guides aims to enable Guides to develop their fullest potential and grow as responsible citizens of Singapore. The Guiding programme teaches Guides vital life skills – such as personal goal-setting, decision-making and team-building – in a safe and supportive environment. Girl Guides build and strengthen their leadership skills by taking the lead in Unit and Patrol activities, learning to organise events as well as teaching each other and younger Guides new skills.
After initially experiencing a feeling of fear and uncertainty as to how to conduct Guide unit activities with all the constraints, the Guide leaders managed to step up and derive innovative ways to organize meaningful camping experiences for their fellow Guides.
As part of the Guide unit's outdoor training programme, the Guides participated in a 2-day Annual Training Camp, which was held on 15th March 2021 and 16th March 2021 in school. The main activities of the 2-day camp included team building games, camp craft, outdoor cooking, litter picking and a Finale performance event by the different patrols on the second day. For some of the Guides, it was their first time pitching a tent and cooking outdoors as a patrol. The various activities allowed the seniors and juniors to gain a better understanding towards one another as well as have a greater level of compassion for the larger community.
While others see the pandemic as a barrier to bond, the Guides used it as an opportunity to come together and share their experiences and expertise.