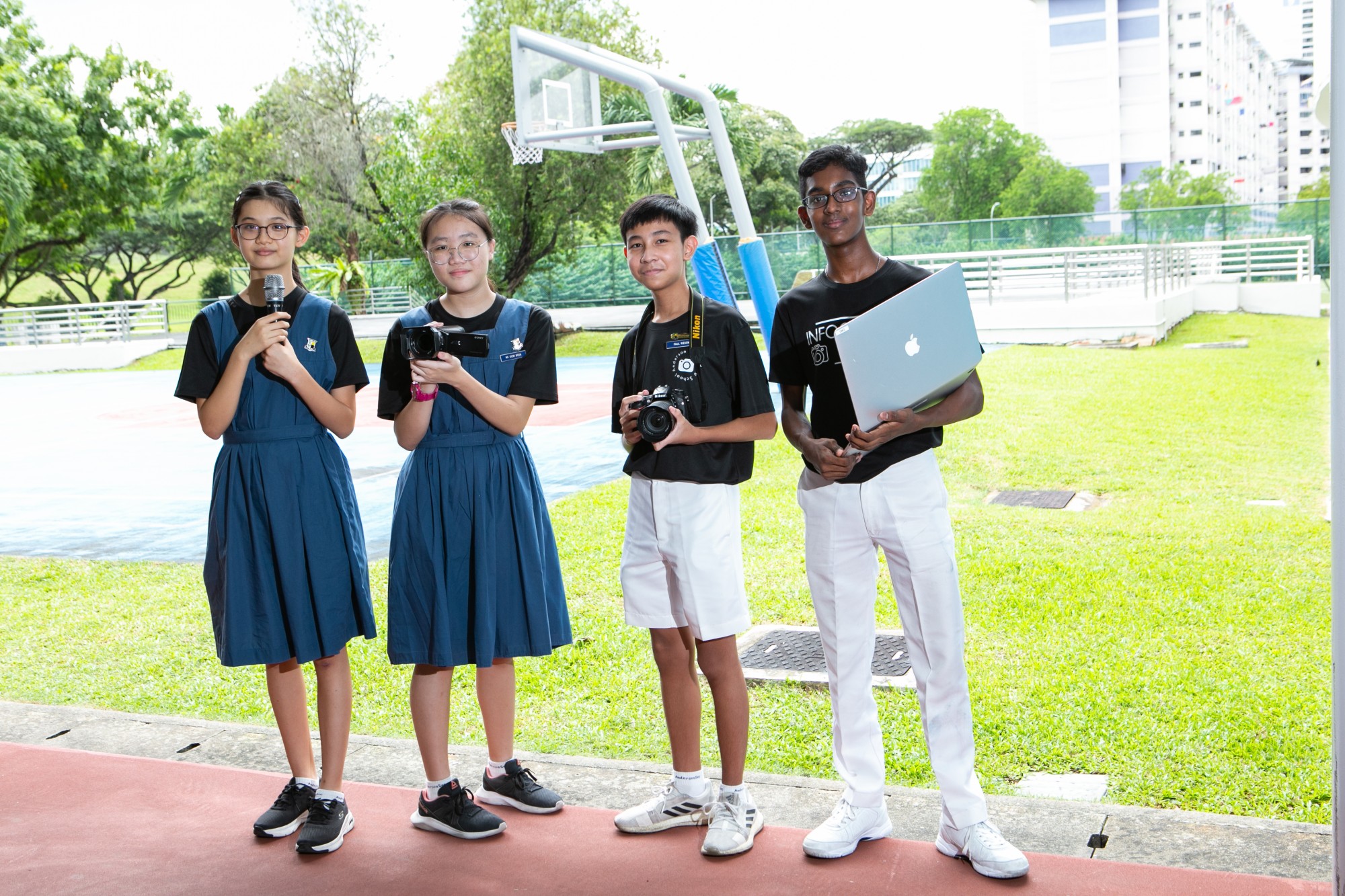 "It is hard to fail but it is worse never to have tried to succeed." Theodore Roosevelt
Infocommm club prides itself on providing invaluable support for school events in terms of PA, photography and videography. 2021 has been an especially challenging year for us as we had to navigate through many uncertainties, such as adapting to the 'new normal' of virtual concerts instead of the usual 'live' concerts in school. Furthermore, our members had to start to learn new skills such as digital media, apart from the usual PA, photography and videography skills. Nonetheless, we managed to overcome the odds and continue to support the various school events as our members displayed adaptability and unwavering spirit.
One of the highlights of the year was the photography workshop by CANON, where our members gleaned valuable insights on taking and editing photos. We also had the chance to participate in this year's NEMation competition, an annual inter-school storyboard and digital animation competition for students and youths to express their thoughts on Total Defence. Our Infocomm members collaboratively created digital animation clips, based on how to put Total Defence into action.