(Girls only)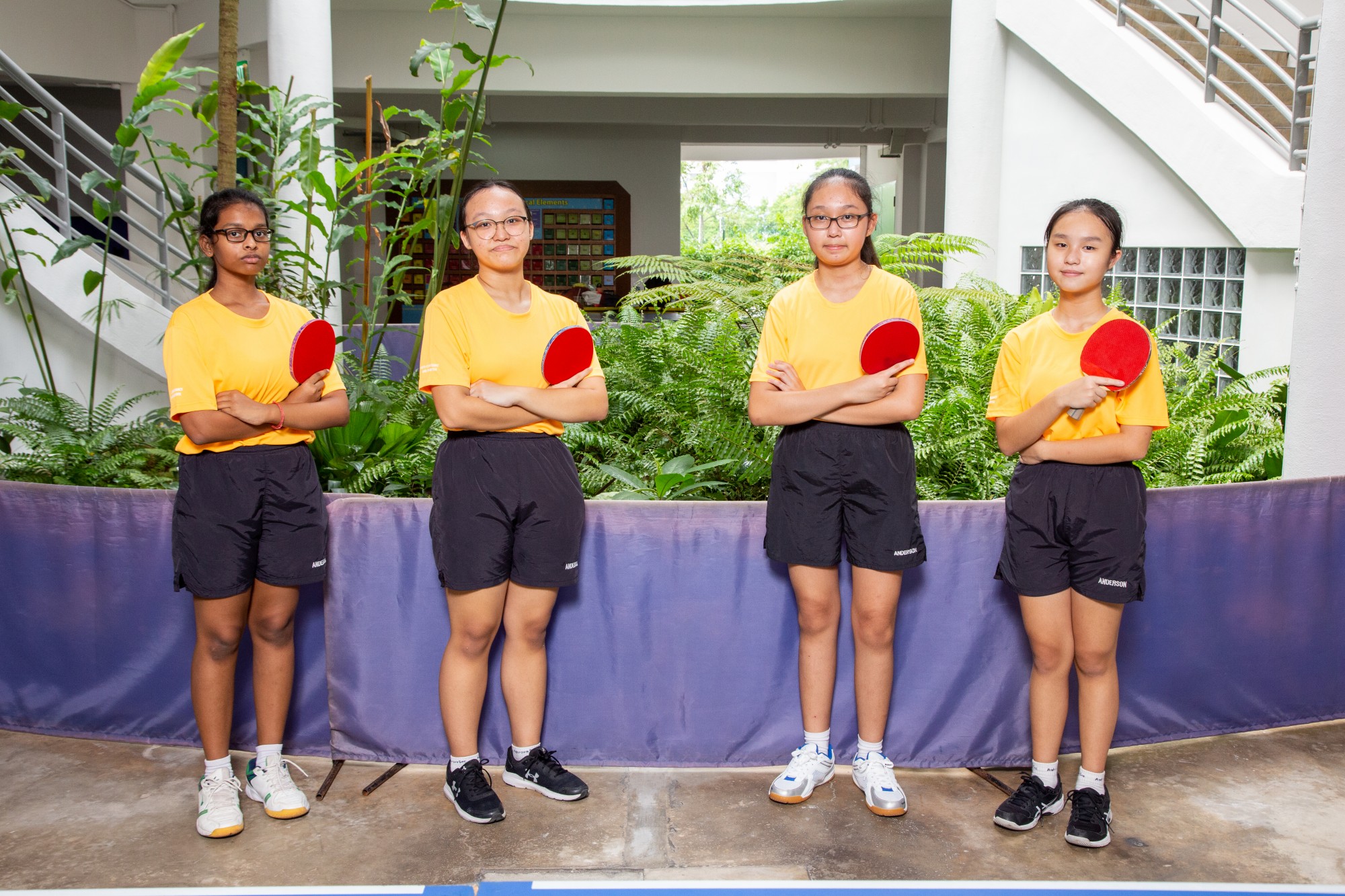 Anderson Table Tennis aims to inculcate the values of hard work, excellence and teamwork in our girls. Our motto, "don't quit', inspires our girls to build up a steely resolve and a high level of resilience. In everything that we do, we are guided by our vision, "work hard and be excellent in all our endeavours".
These two years have been difficult for the Table Tennis CCA. In 2020, our 'B' Division girls managed to fight their way into the top 4 of the North Zone Table Tennis tournament before it ended abruptly due to the COVID-19 pandemic. This year, despite the unforeseen COVID-19 limitations on our usual way of training, we were resilient and diligently practised and worked together as team to adjust to the new norm of training. We never gave up hope and put in our best efforts to ensure we trained to the best of our abilities for the competitions. We did not let COVID-19 affect us and made sure to stick strictly to our motto.
Our vision motivated us the most. Our team pledged that with dedication, teamwork and determination for all our endeavours, we will serve the school to the best of our abilities and come out victorious. It is with this dogged determination that we managed to clinch the 2nd runner-up position in this year's North Zone Table Tennis 'B' division tournament.