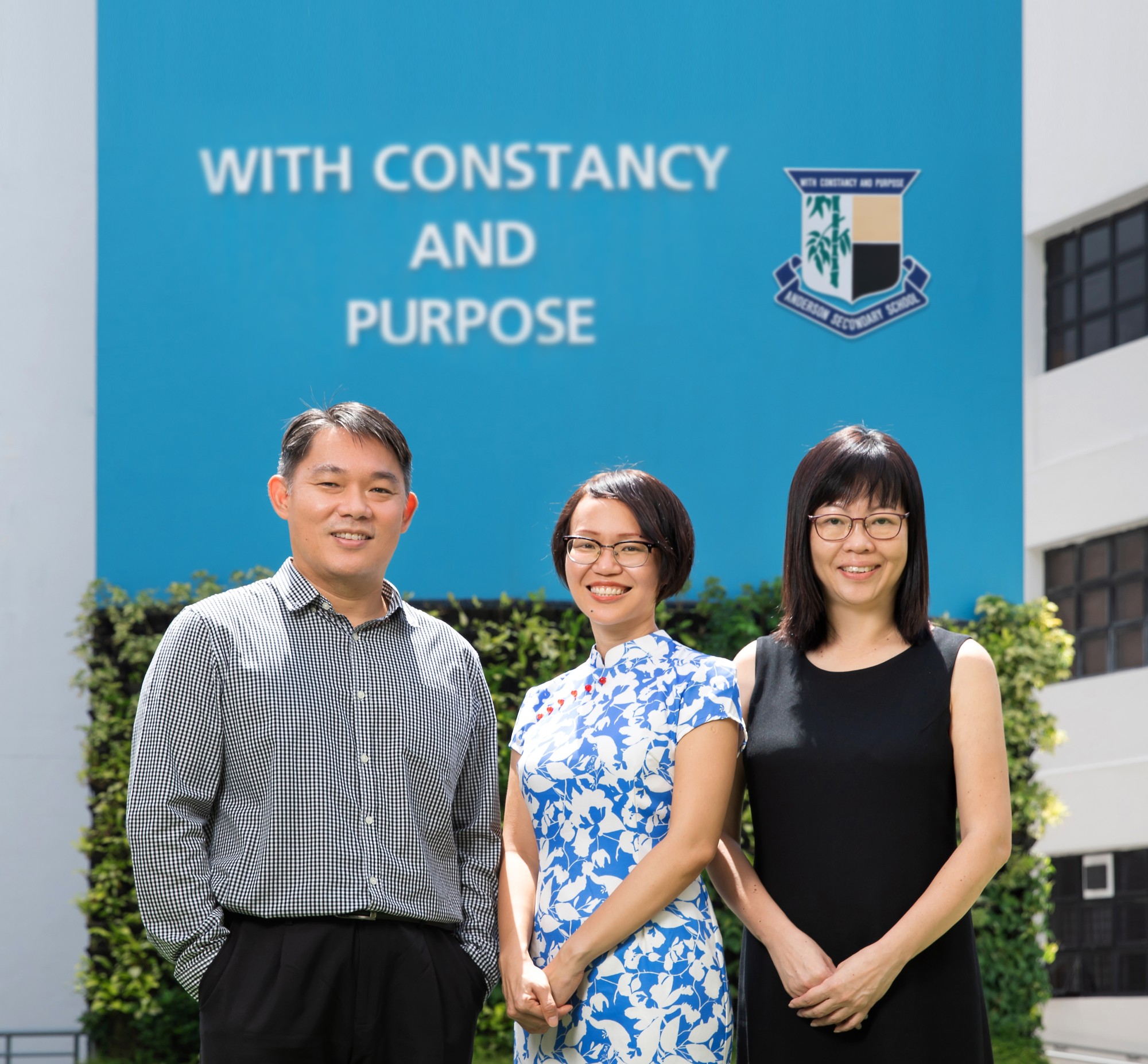 As we look towards the closing of each school year and the beginning of the next one, it is customary for us as school leaders to reflect on the experiences our students have gone through, and what they have taken away from their time with us, so that we can continue to refine our efforts to educate and guide them. There is no better way to encapsulate the Anderson Experience than through the voices of our students, after all, and here is what they have to say:
cAring in action: "The projects I have done have helped me empathise with fellow citizens and find ways to make Singapore a more inclusive country."
Noble in character: "I feel that each CCE lesson gives me new insight into how to navigate the outside world."
Daring in our dreams: "Although I did not win anything in the academic competition I entered, I helped out with organising it, and it sparked an interest in the subject for me."
Excellent in all our endeavours: "The Olympiad programme really pushed me to the limits of my capabilities. It allowed me to think outside and beyond the box with its complicated and challenging questions, really presenting a challenge, and I enjoyed it."
Our students have also enjoyed working with others, and appreciated the opportunities they have received to hone their leadership and collaboration skills. One of them remarked: "We were required to work on a project with other peers, and I did not know many of them or were not friends with them. From this, I learnt how to collaborate with people that I did not know and the project turned out well." Another reflected, "I have learnt many skills that will be essential in life, such as leading a group of people and communicating with unfamiliar people. As my role requires me to share information with the school, I have also learnt to overcome my fear of public speaking and am now more comfortable with speaking to a large audience."
Indeed, Anderson Secondary School takes pride in developing thinkers who reflect regularly on their learning; nurturing innovators who push boundaries, especially with regard to STEM education; and above all, cultivating leaders who are grounded in values and equipped with competencies to thrive in society and make a difference for the greater good.
As a centre for the Elective Programme in Malay Language for Secondary Schools (EMAS), and a school that has established strong partnerships with schools in China, Thailand and Indonesia, Anderson Secondary School also offers students diverse opportunities to develop multicultural awareness and the confidence to engage others across geographical boundaries.
Looking ahead to the new year, we will continue to build on our strengths and design vibrant and meaningful learning experiences, taking the voices of our students into account.
With Constancy and Purpose,
ANDSS School Leaders
[Ms Tan Po Chin (Principal), Mrs Lee Chia Yee (VP1), Mr Jonah Lim, (VP2)]